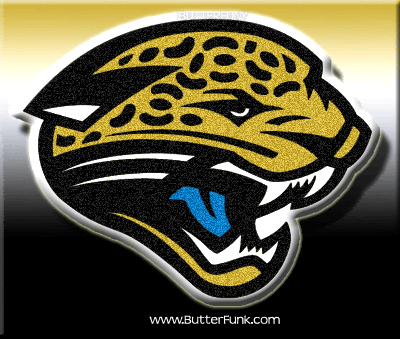 How many players do you think the Jaguars ended the season on IR with? Fifteen. Guards, tackles, rookies, veterans. Difference makers, and men with potential, who were in some cases lost before the season even began.
Theo Horracks and Anthony Cotrone were two undrafted free agents with loads of potential, who ended up on IR before the preseason was through. It is the nature of the game, and I would expect at least one of our rookie draft picks or popular UDFA's to wind up with some kind of injury, maybe not a season ending injury, but something significant. Statistically speaking, it should occur.
What shouldn't happen, is having 15 guys end the year on injured reserve. Enter Luke, the team's new trainer with a maverick mentality. It's time to fix the problem that had derailed a season with such promise. Don't fool yourselves, last year's team was poised to make a run. Unfortunately, once we caught the injury bug and the offensive line fell through. We became shockingly average, and everyone in Jacksonville who didn't already know, now knew just how important a strong offensive line is. 
We now have the moldings of an exceptional offensive line, thanks to Gene following BAP and selecting two tackles in the first two rounds, despite signing one in the offseason. This is what happens when you draft BAP.
-Collin Streetman
Jags PUP and IR list from last year.
Injuries
| | | | | |
| --- | --- | --- | --- | --- |
| Player |   | Injury | Status/Updated | Notes |
| George Wrighster | TE | Knee | PUP - 11/3/08 | He has been placed on the PUP list. |
| Chad Nkang | LB | Wrist | PUP - 9/5/08 | He is on The Physically-Unable-to-Perform list and will be eligible week 7. |
| Jeremy Mincey | DE | Wrist | PUP - 11/3/08 | He has been placed on the PUP list. |
| Daryl Smith | LB | Groin | I-R - 12/17/08 | He has been placed on injury reserve with a groin injury. |
| Adam Podlesh | P | Knee | I-R - 12/17/08 | He has been placed on injury reserve with a knee injury. |
| Fred Taylor | RB | Thumb | I-R - 12/11/08 | He will miss the rest of the season with the injury. |
| Tony McDaniel | DT | Toe | I R - 12/17/08 | He has been placed on injury reserve with a toe injury. |
| Jerry Porter | WR | Groin | I R - 12/17/08 | He has been placed on injury reserve with a groin injury. |
| Greg Jones | FB | Ankle | I R - 12/11/08 | He is dealing with a ankle injury. |
| Rashean Mathis | CB | Undisclosed | I-R - 12/5/08 | He is out for the rest of the season with a knee injury. |
| Jonathan Lewis | DL | Knee | I-R - 11/3/08 | He has been placed on I-R with a knee injury. |
| Anthony Cotrone | RB | Knee | I-R - 11/3/08 | He has been placed on I-R with a knee injury. |
| Theo Horrocks | DT | Foot | I-R - 11/3/08 | He has been placed on I-R with a foot injury. |
| James Wyche | DE | Achilles | I-R - 11/3/08 | He has been placed on the I-R with an Achilles injury. |
| Chris Naeole | G | Hand | I R - 10/27/08 | He has been placed on I R with an injured hand. |
| Scott Starks | CB | Knee | I-R - 10/16/08 | He is out with a knee injury. |
| Maurice Williams | T | Bicep | I-R - 9/14/08 | Placed on the injury list with a bicep injury. |
| Vincent Manuwai | G | Knee | I-R - 9/14/08 | Left their last game with a knee injury. |