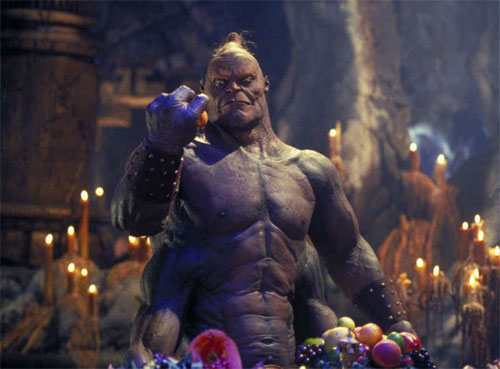 Mortal Kombat is about to begin... At 1 PM EST the Jaguars will attempt to begin reclaiming their reputation as a top-flight defense and a smash-mouth offense. Expect nothing less than sheer brutality as Kampman, Knighton, Alualu, and Harvey all prepare to bring the nasty. D'Anthony Smith and Jarrett Dillard remain the only significant casualties after a sweltering training camp and preseason. Now is the time for battle... Now we see who we really are...  Now, it has begun.
The Jaguars begin their quest to "win the division" today against a depleted Broncos roster. The Jaguars have been handed a golden opportunity against a team that struggles in Florida, and no longer has their leading receiver on offense, or their sack leader on defense.  It has been nothing short of a terrible offseason for Josh McDaniels and the Broncos, a team that started hot and faltered in a big way down the stretch last season. 
The Broncos have a history of poor play in the state of Florida. Couple that with the fact that it looks to be an especially hot and humid day by all accounts, and you've got a strong home cooked meal that can only serve to bolster the Jags' chances. Let it shine, let it shine, let it shine.
The Jaguars on offense will look to run the ball early and often. MJD didn't get the preseason to get into rhythm, but that shouldn't matter much to a top-5 back like Drew. Expect to see Maurice get at least 20 touches during the game with Jennings seeing some action as well. Defenses tend to melt in heat like we'll see at kickoff, and running the ball down their throats will pay huge dividends in the third and fourth quarters. Let it shine, let it shine, let it shine.
Zach Miller, Mike thomas, and MSW all have game changing ability, will one of them step up and make a play in a clutch situation? This is prove it time for all three. Last season was Sims-Walker's fist full year without injury, and in my opinion, he remains an injury risk until he plays more games than he's missed due to injury. An accomplishment he has not yet achieved. Zach Miller has scary potential, expect the coaching staff to feature him in a few plays. Mike Thomas has now fully secured the number two receiver position with the transfer of Dillard to IR. Can he be a legitimate #2 guy? We'll soon find out. 
This is it, gang... It has begun... 
-Collin