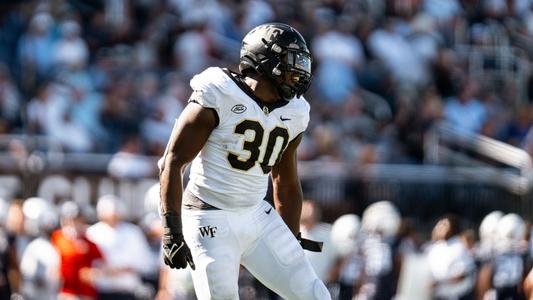 Editor's Note: Welcome to another edition of FanPost Friday, where we highlight some of the best submissions from our FanPost section. If you want to participate in our FanPosts, make sure you have signed up for a free Big Cat Country account and head to our FanPost section to share your stories.
One of the positions the Jaguars were shoppers for at the trade deadline was for help on the edge. Here is a list of players at the position who are producing statistically well so far this season.
Methodology
Using the stats that "matter" for edge rushers developed earlier and CFBStats.com Sack and TFL leaderboards a list of players who have CFB Metrics above the developed 28.5 thresholds for both Sacks and Tackles For Loss. Then their current Tackles Per Game were recorded.
On Radar
This category is for players who currently meet the CFB Sack Metric, TFL Metric, Tackles Per Game Metric, weigh at least 240 pounds, and are on NFLMockDraftDatabase.com's projected top 256 picks of their consensus big boards.


Potential Risers
This category is for the players who met the production metric threshold so far in 2023, were at least 240 pounds, and were on the consensus big boards past a projected pick of 256.
Sleepers
This category is for players who are meeting or exceeding the college production metric thresholds, were listed at 240 pounds or greater, and have not yet made the consensus big board.